After the Tropical Storm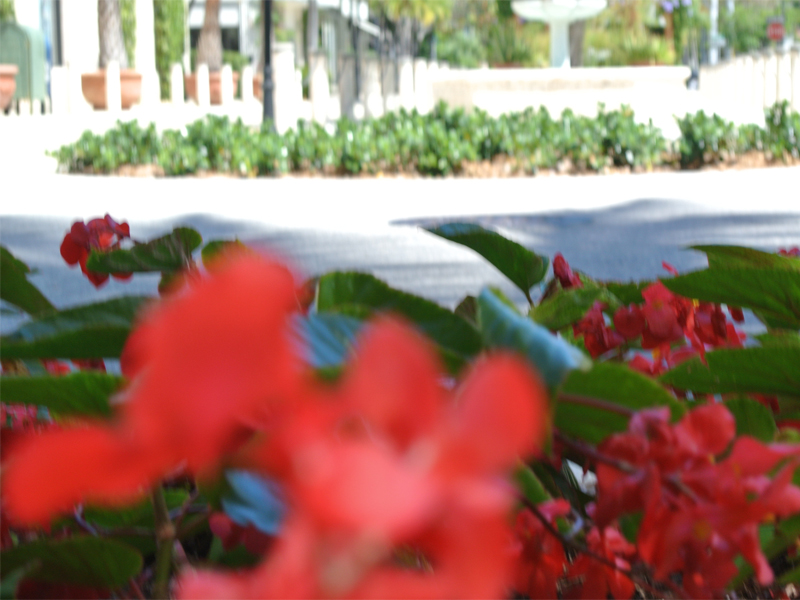 Palm Beach County, O'Hara Landscape and Maintenance and anyone who was around Palm Beach County during the fall seasons of 2004 and 2005 recalls the havoc and chaos visited upon our area by hurricanes Frances, Jeanne, Wilma, and several other lesser tropical systems. Everyone fervently hopes that similar weather events won't occur anytime soon, but as hurricane season approaches, residents must consider the real possibility that they will. If and when one does occur, every effort must be made to get things back on track as quickly as possible. The damage caused by even a minimal hurricane will overwhelm all relief services including utilities, municipalities, FEMA, and private companies like ours.
Communication needed to commence relief efforts could prove difficult or even impossible during the post hurricane chaos. In the aftermath of a hurricane, the first steps taken must involve converting the company from a routine service provider to a relief service provider. In order to proceed safely, the priority here is conditioning the current help to new and hazardous operational circumstances. This involves having a core of workers who have post storm experience or who are already trained, setting up post storm rendezvous and assembly procedures for workers and management, and explaining exactly the nature of the new hazards.
These hazards include electrocution by downed power lines, toxic animal bites or stings (snakes, rats, gators, cats, dogs, escaped zoo animals, wasps, bees, scorpions, spiders, etc.), broken glass, twisted metal, and falling trees and limbs (it's still windy). Working in close quarters with machetes, chain saws, tractors, loaders, and trucks only enhances the risk to workers. Any additional help must also be conditioned at the point of hire. Normal maintenance routines must be suspended in favor of clearing debris to gain access and to prepare it for removal. A newly converted relief organization getting underway right in the middle of the chaos can't really begin to organize its actions until the extent of the damage and locations of the worst areas are understood.
O'Hara Landscape and Maintenance says the implication of universal widespread damage is that there is no way for a landscape company or any other relief organization to arrive at every property on day one of a hurricane's aftermath. If transportation and electronic communication aren't completely disrupted during the first week, they are marginal at best. Relief organizations should be ready to dispatch workers to as many sites as possible, visit as many sites as possible to check the damage, and call or otherwise contact as many properties as possible. Previous post storm experience has shown that much of the landscape debris remained stacked for removal for weeks before it could be hauled away by landscape companies or anybody else. Again, all haulers are overwhelmingly stretched to the limits of their capacities. Experience has been that some routine landscape services are partially restored within a couple of weeks, but the normal routine can take months to restore because they will require drastically more labor, overtime, and other resources than they do under normal circumstances.
We apply premium grade slow release fertilizers specifically formulated for your lawns, plants, trees, and palms. Lawn fertilizers are applied in a manner that promotes a consistent, green turf. Fertilizer application rates for plants and trees are varied for their age, size, and variety. Paved areas are promptly blown clean during applications.
For one thing, the surviving landscape does not stop growing during debris removal. On top of that, micro debris (leaves twigs, paper, etc.) is drastically accumulated to depths of three to eight inches in most plant beds. The time required to complete service under such conditions is measured in multiples of what would be considered normal. Finally, most or all of the extra workers hired to expedite relief must be employed long after the storm clean up until normal service is restored. These circumstances make it impossible to discount regular service fees simply because normal service routines were interrupted. With regard to compensation for post hurricane relief services,Ohara Landscape and other landscape companies should submit price schedules for hourly labor and dumping fees either before or early into hurricane season (June through November) so their clients have an idea of what the cost might be.
Despite the assistance of local landscape companies, local tree companies, and publicly funded relief services, the restoration period will always last long enough for "enterprising" scoundrels to either swoop in from outside the disaster area or abandon their own clients in order to price gouge desperate property owners. Clients armed with a price schedule are better able to send the scoundrels hiking or report them to the authorities. Because of the unexpected nature of post storm expense, invoices should detail hours of service as well as the number and type of truck loads hauled away for disposal during each date of post storm service. Finally, as exasperating as waiting for remittance may be, patience is crucial after a bad storm. With computers and financial institutions knocked out, it might not be possible for clients to remit payment as they normally would.