Coral Springs Lawn Care from O'Hara Landscape Lawn Care Services
We offer both residential lawn care and commercial lawn care services in Coral Springs. O'Hara Landscape team of highly skilled Lawn Care experts will deliver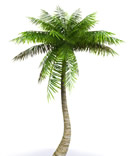 top off the line service at the most resonable of rates. Call O'Hara Landscape today at 561-655-9011 for a free no obligation phone quote.
Coral Springs Lawn Care Services
From the beginning O'Hara Landscape's lawn care service objective has remained the same for our Coral Springs lawn services. We strive to exceed your expectations at every opportunity. From the sale to the Lawn Care service, beginning to completion, we aim to provide only the best quality Lawn Care services available in Coral Springs Florida. O'Hara Landscape residential lawn care and corporate lawn care services are backed by our high quality staff and guaranteed service.
O'Hara Landscape is locally owned and operated. We are the answer to corporate lawn care in metro Coral Springs, Florida.
O'Hara Landscape Lawn Care Services for your Home, Office, Home Owners Association or Community Association:

Lawn Care
Tree and Shrub Care
Fire Ant Control
Lawn Spraying
Lawn Fertilization
Lawn Maintenance
Grub Treatment
And Much more....
O'Hara Landscape Lawn Experts Make the Difference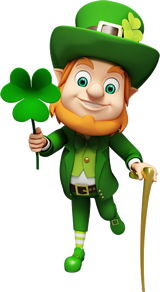 Knowing what your lawn will need for the upcoming season can be a vital part of having a healthy lush lawn year round. Fortunately, O'Hara Landscape Lawn Care Program is designed to have your yard looking its best all year. Each of O'Hara Landscape year round lawn care plans are custom built to satiate your lawn care service needs. This year don't guess what your lawn will need next season, call O'Hara Landscape and have one of our lawn care experts help you with your lawns needs.
O'Hara Landscape Team of Lawn Care Professionals are dedicated to providing you with the highest commercial lawn care and landscape management services at a competitive price. With more than 40 years of experience, we pride ourselves on continuously striving to identify and provide the extra detail in every lawn care service, thus guaranteeing your continued satisfaction with O'Hara Landscape.
Our Commitment is to provide you the best in lawn care and landscape management services throughout Palm Beach, Coral Springs, and Martin County. Our customized lawn care service contracts will keep your property perfectly manicured and cultivated, and provide you with hassle-free, professional grounds and lawn care services. O'Hara Landscape Team of experts will work closely with you to ensure your unique image is reflected in your signature landscaping.

O'Hara Landscape Lawn Care Coral Springs
O'Hara Landscape Lawn Care Services the following businesses and residential clients. Shopping center lawn care, Office & Industrial Center lawn care, Apartment Lawn Care & Condominium Lawn Care, Home Owners Association Lawn Care & Townhouse Communitie Lawn Care, Hospital Lawn Care & Medical Center Lawn Care, College Lawn Care, Public & Private School Lawn Care.
Call O'Hara Landscape Lawn Care Services Today at 561-655-9011