Residential Landscaping Customers in Palm Beach Gardens Florida Benefit from our One on One Approach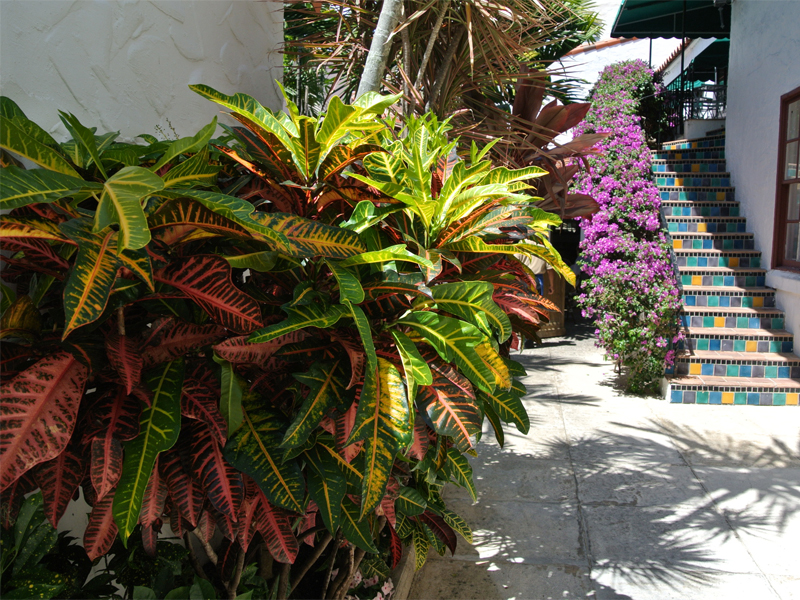 Our residential landscaping experts take the time to meet with you and listen carefully to what you want and how your family or tenants will use your property. Following our consultation, our landscaping professionals can creatively incorporate the unique characteristics of your property into the landscape design to provide a product that embraces your individuality.
O'Hara Landscape Design Services:
It's well recognized that an appealing landscape will significantly increase the value of your residential property. O'Hara Landscape Design will work with you on landscaping concepts and details which are specific to your landscape and preferences.
We recognize that the success of the project depends on our ability to reflect your desires within your budget. Conceptual layouts will be presented that reflect our understanding of your interests. The final plan will incorporate the details to ensure the final product is delivered to your satisfaction. O'Hara Landscape Design's professional and highly trained residential landscaping staff is dedicated to delivering all projects to the highest standard. We offer residential landscape design through the design of outdoor living areas.
Our residential landscape designs include the following landscape themes:
Formal Gardens
Natural Gardens
Japanese Gardens
Natural / Woodland Areas
Low Maintenance Landscapes
Fruiting and Flowering Landscapes
Fragrant Landscapes
Water Gardens
Commercial Landscapes
Container planting for year round color and elegance
Play areas
Pool Design
Landscape Installation Services in Palm Beach Gardens Florida
O'Hara Landscape Design's residential landscape crews utilize proven techniques that result in successful installations. Our highly skilled horticulturists ensure that soil conditions, light exposure and wind direction are considered when placing plants. This results in healthy plants that thrive and appreciate in value as they reach maturity. O'Hara Landscape Design can install shrubs, trees, sod, and seed. For shrub and tree installation, we purchase top quality shrubs and trees and install them properly to ensure optimum growth and health. We also install hardscapes including retaining walls, borders, and pathways, constructed of various types of stone, mulch, brick or synthetic products.
Residential Landscape Maintenance Services:
Our Landscape Maintenance Division offers the following services:
Turf Maintenance (which includes cutting, edging, blowing off all surfaces)
Turf Scalping, De-Thatching and Aeration
Turf and Bed Leaf Removal
Turf Renovation, pH adjustment, Over-seeding,
Bed Weed Control
Shrub Selective Pruning and Shrub Shearing
Crape Myrtle Pruning
Grass Pruning
Turf Fertilization and Weed Control
Shrub Fertilization and Insect Control
General Clean-up Services
Mulch Refreshing
Call O'Hara Landscape Design and Maintenance for all your residential landscaping needs in Palm Beach Gardens Florida at 561-655-9011. Plant removal, Tree removal, Plant replacement, Tree replacement, Plant installation, Installation of seasonal annuals, Sod replacement, Machine grading, Machine lifting, Machine relocation, Application of supplemental nutrients, Electronic leak detection, Mulching, Tractor mowing