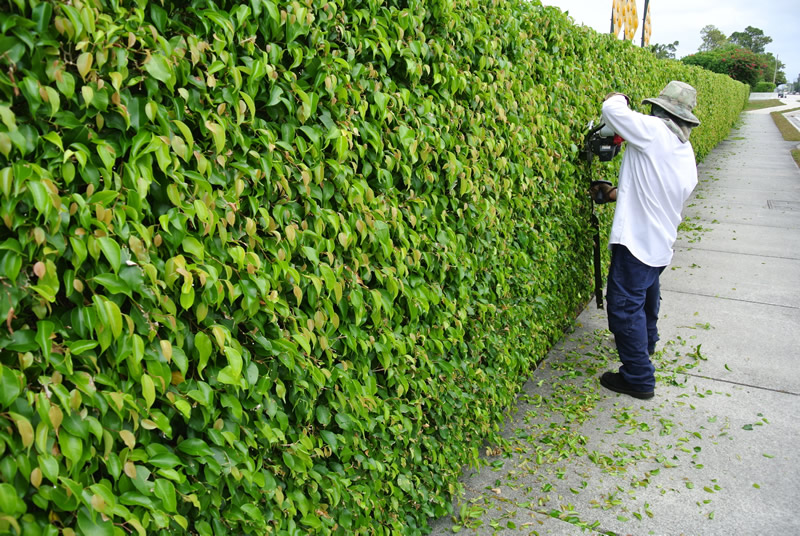 To Trim Or Not To Trim?
It is a question that too often goes unasked in the course of commercial landscape shrub and hedge services. When it comes to cutting landscape materials, strict deadlines can be set and met for the lawn mowing and tree trimming operations. However, while schedules can be set for pruning and trimming of the shrubs, hedges, and ornamentals, completion of these operations must proceed in accordance with the requirements of the different plant varieties.
Sending crowds of workers to maximize production and meet air tight shrub clipping deadlines will most often result in uneven hedge lines, reduced blooms and greenery, and a steady decline in the health of the plants. This style of execution provides little or no consideration for the appearance or needs of the plants themselves. Ironically, many clients end up purchasing replacement landscaping from the very organizations that set and met such trimming schedules in the first place!