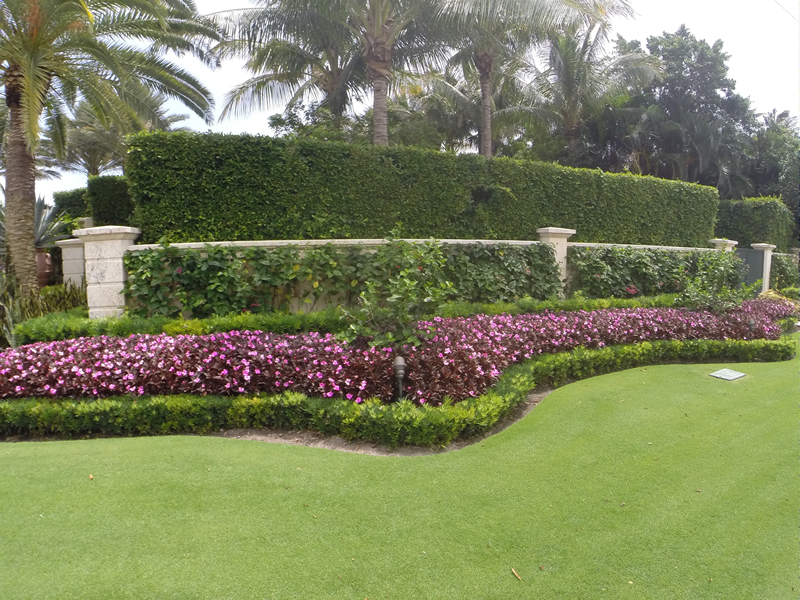 Intial Steps To Landscape Restoration
These procedures are implemented over the course of the service program in order to restore your landscape to a sustainable healthy and beautiful condition.
Plant Beds
Locate and pull out or cut down saplings, small trees, springeries, vines, and other mature invasive vegetation growing in the hedges and other ornamentals. Apply brush killer or other appropriate herbicides to terminate them.
Reduce grassy weeds, small vines, and other weeds for safe herbicide access. Then apply a post emergent/pre emergent herbicide mixture to eliminate them and control germination of existing seeds.
Apply selective grass herbicide over the tops of small hedges, liriope, and jasmine where necessary to terminate torpedo and crab grasses that can't be reached with non selective herbicides.
Institute bed edging methods that restore the beds to proper form and size.