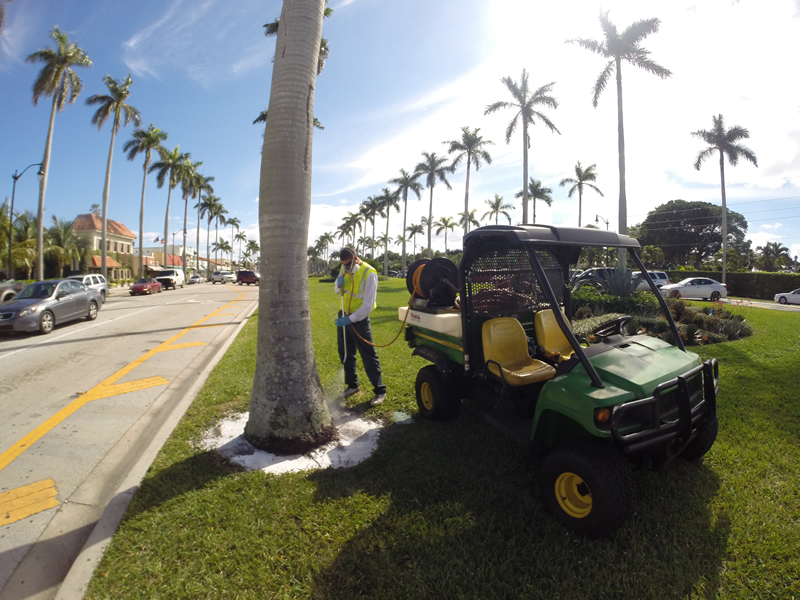 Pest Management Mission
As your lawn and ornamental management specialists, we are responsible for the coordination of your integrated pest management (IPM) program outdoors. This implies that we will first see to the provision of adequate cultural controls (irrigation, nutrition, and cultivation) to strengthen your landscaping. Then, as a last resort, we will apply deadly force (chemical pesticides) only to those pests who would presume to attack it.
What does this mean?
In the not too distant past, it was widely accepted that regularly scheduled general pesticide applications, applied over virtually all plants or lawns, were the most effective pest control for lawns and ornamental plants. Over the decades however, this method gradually manifested catastrophic drawbacks.